introducing...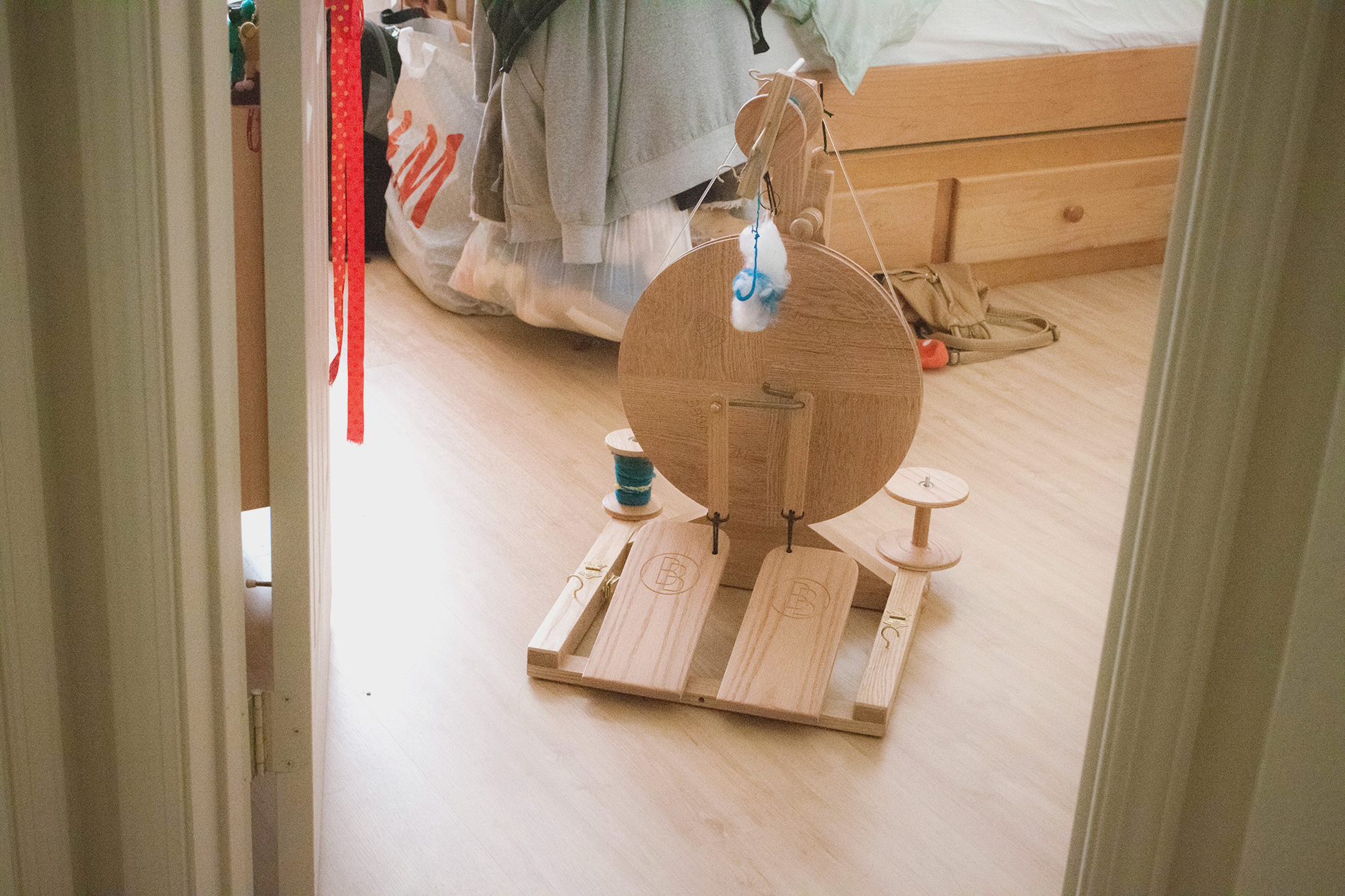 my brand new bluebonnet honeybee spinning wheel!! I've tentatively named her harvey, but that may still change. she arrived yesterday, and I sealed and waxed her immediately so that I could start spinning ASAP. as you can see by the bobbins, I've already spun a bit... c: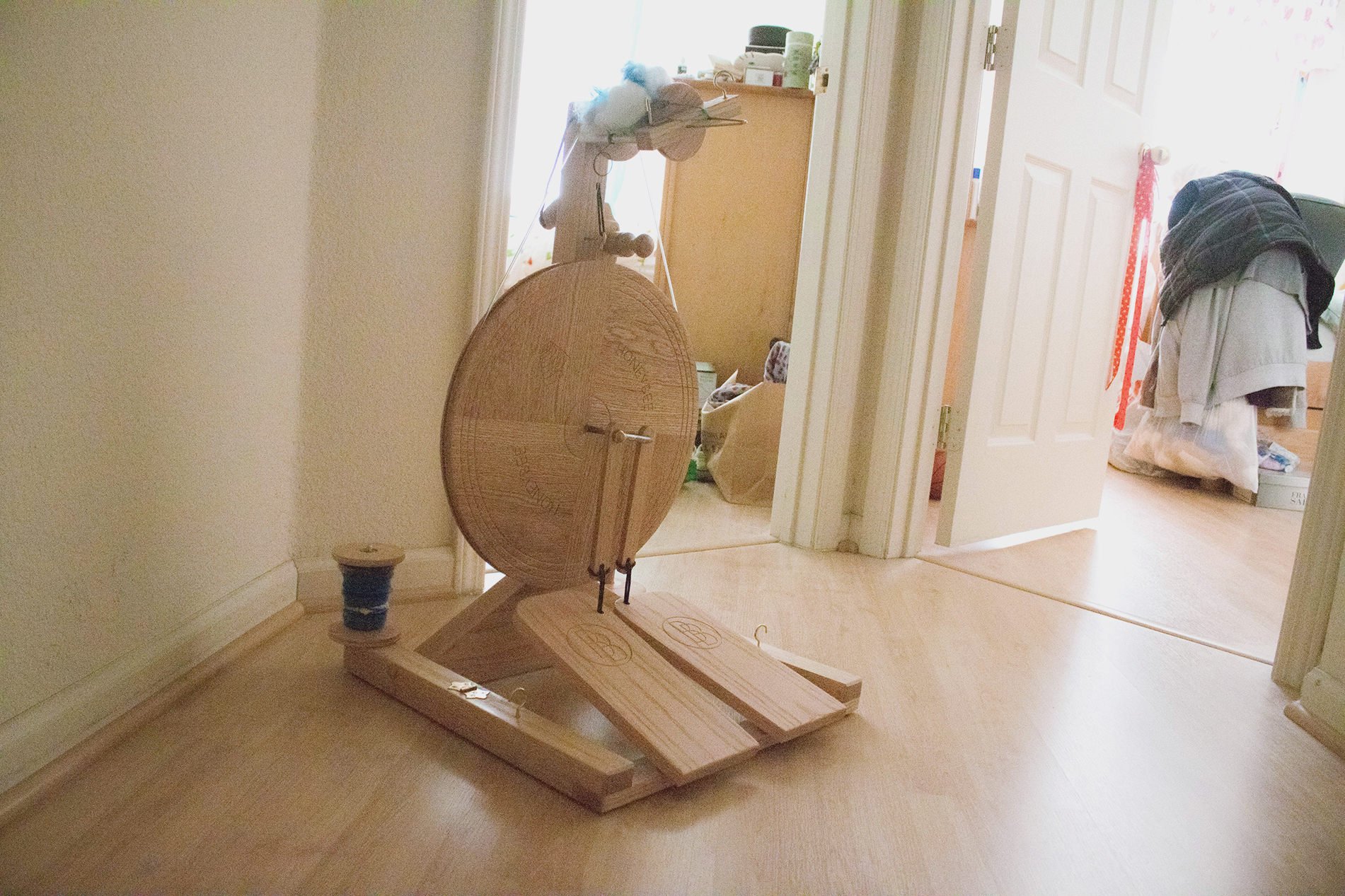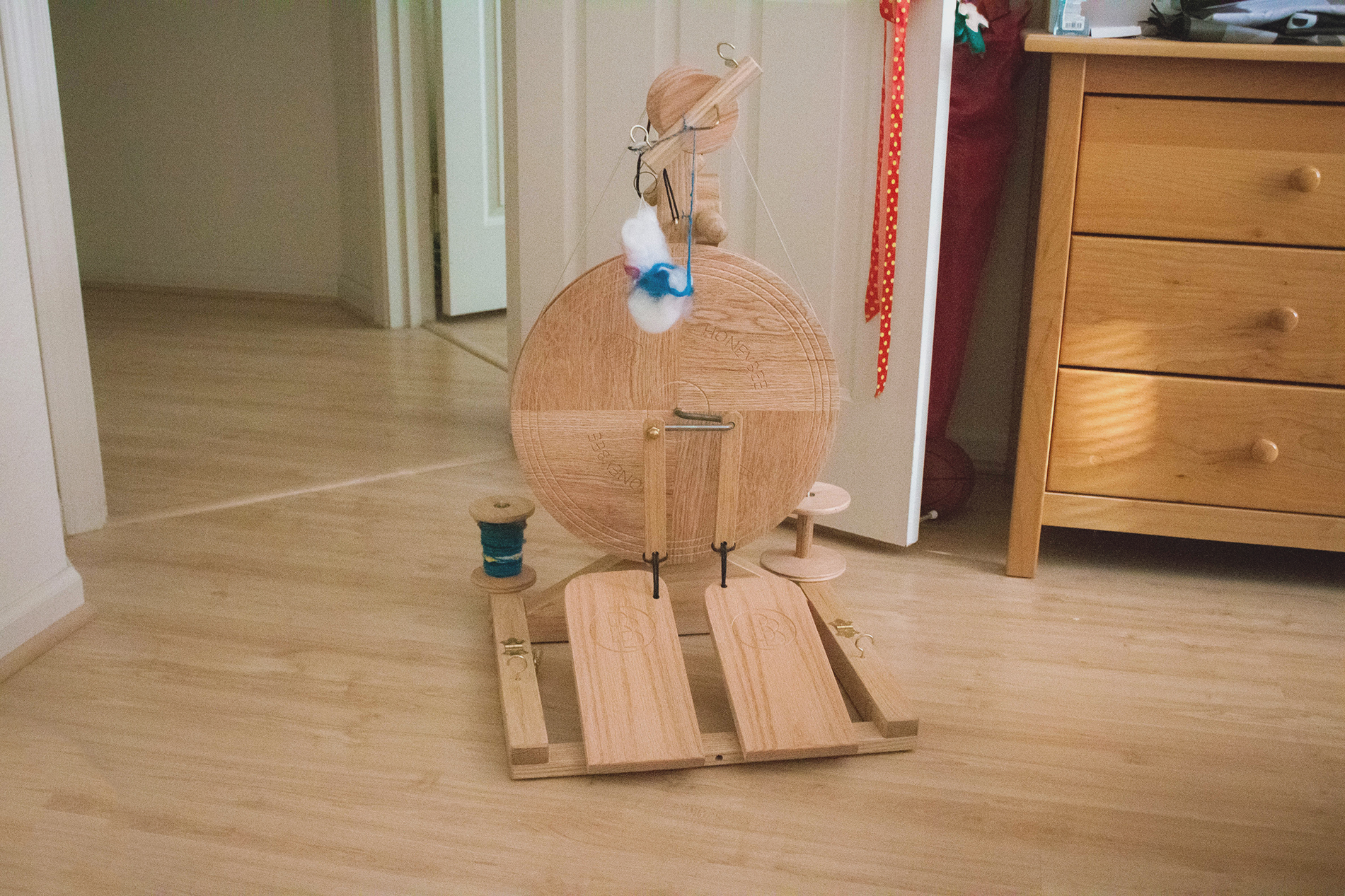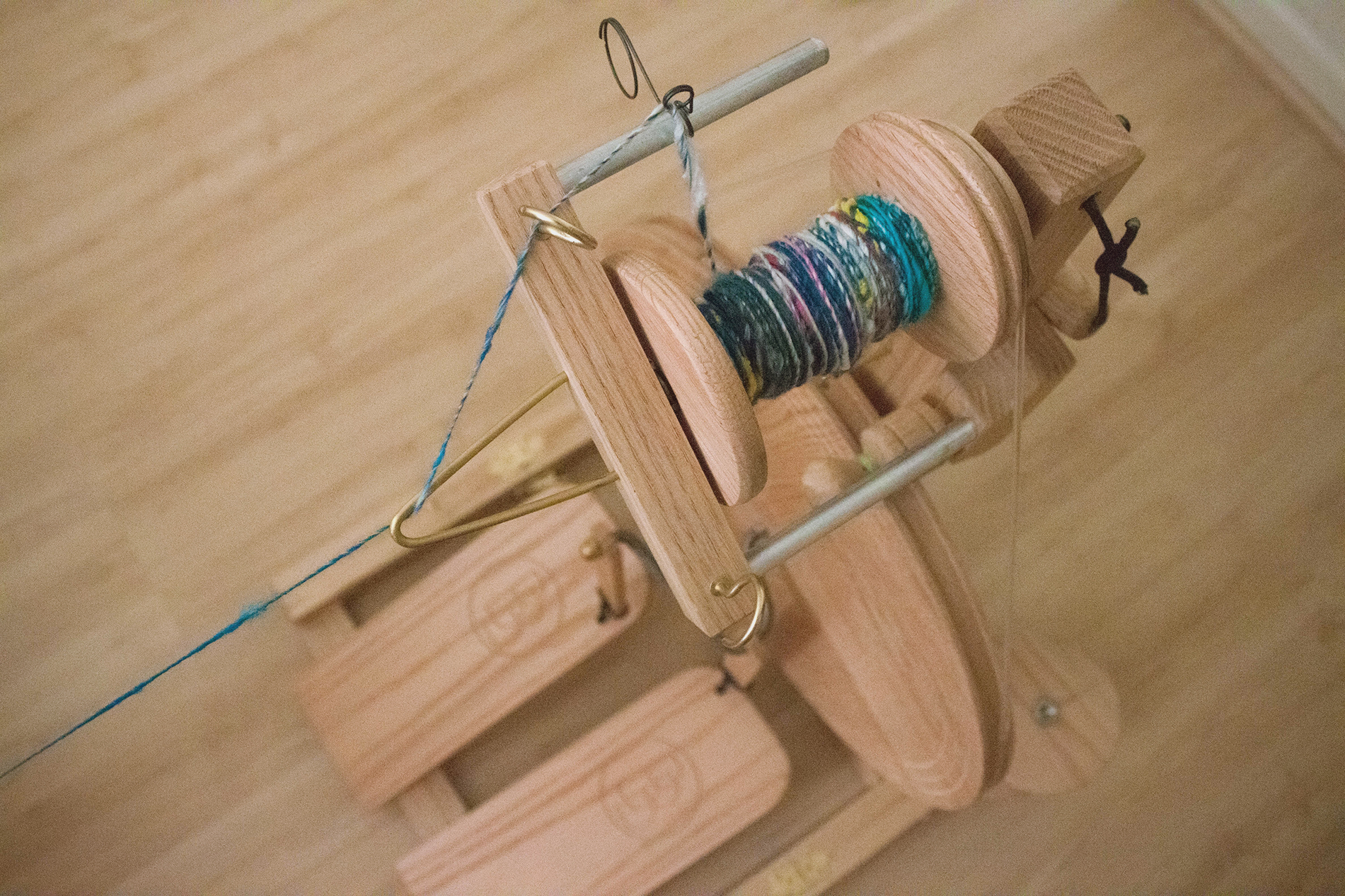 sorry for the crappy quality of the photos. I was so busy spinning today that I didn't remember to take pictures until it there was hardly any sunlight left, and I had to lighten them a lot, so there's quite a lot of grain in the images.
I think my biggest worry was that it would take a long time to get used to spinning on a wheel instead of a spindle, but I think I'm adjusting well. it's super fun, super fast, and kind of mesmerizing to watch the yarn whoosh onto the bobbin, ALL. BY. ITSELF. no need to painstakingly wind it on by hand!!! that is my #1 reason for getting a wheel.
all in all, I would heartily recommend this wheel (
the honeybee by bluebonnet
) to any beginning wheel spinner. it's about half the price of most wheels from bigger brands, like louet or kromski. granted, i've never tried any other spinning wheels, but I'd say this one suits my needs pretty darn well! it's pretty quiet, spins smoothly, easy to assemble and to understand the parts and stuff, and comes with 2 standard bobbins and 1 jumbo bobbin for plying, as well as a built-in lazy kate. it's double treadle, and has scotch tension—well I am not really sure what that means in comparison to other wheels, haha, but it's very easy to set up and spin, so I'm just fine with scotch tension, I guess!
oh, and the yarn on the bobbins—spun from
this batt
, from
habetrot fibers
. highly recommend them!! in fact, I'm eyeing a couple of the batts they have in stock right now...but first, I need to use up some of my fiber stash, which I ALWAYS say, but might finally get underway now that I have this super duper fast and lovely spinning wheel. c: